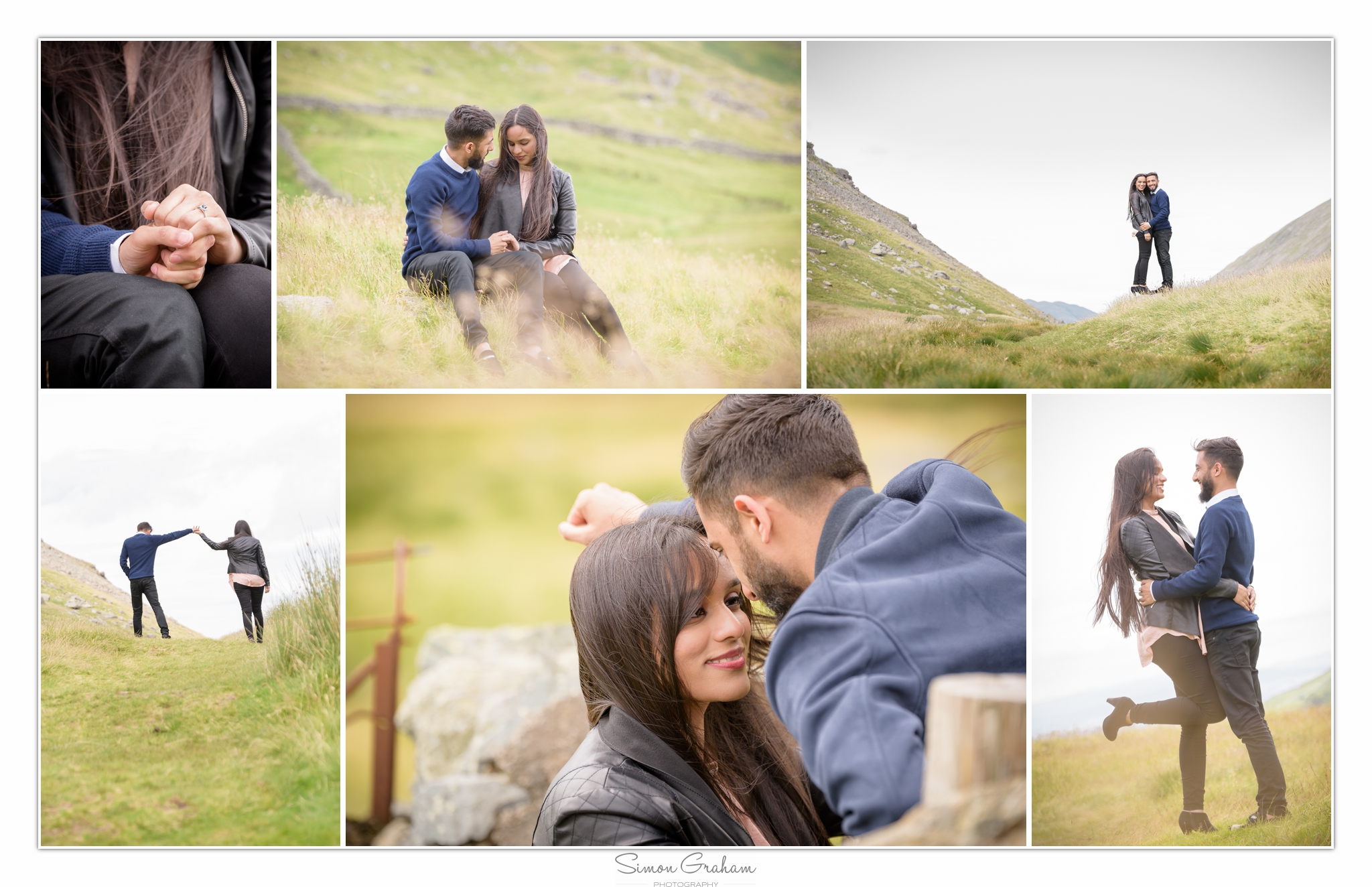 Firstly..wow! What a fantastic couple who were friendly, enthusiastic, fun and patient! 🙂
I got to know Zainul & Zahida last year when they booked me for their wedding in August and since then, I have met their family and them many times.
Zain's family are from Ribbleton in Preston and have made me feel part of theirs! They have experienced my Virtual Reality set-up, given me such beautiful food and shown me around their new redecorated home.
We decided on their photoshoot in The Lakes, Cumbria and we started by picking them up from Zainul's home and driving up towards Staveley ( Wilf's Cafe ) where we had some great drinks and cake =)  It was already on a win with the cake 😉
The photoshoot lasted for most of the day and to be honest, it was more of a fantastic day out than a "working photoshoot". We certainly made the most of it, visiting Ambleside, Kirkstone Pass and even had a mini shoot in The Grasmere Gingerbread Shop!! The store were very accomodating but we did have a grumpy customer behind us that couldn't help but restrain her impatience!
We took so many shots it was so difficult choosing them for their online gallery. Below is a taster of what I can only call Part 1. Our next adventure took us into Grasmere and I'll post some from there very shortly too..I just cannot wait for their wedding in August.
---
ONE COMMENT
---
Comment by: royslotman7 on: April 4, 2018 at: 11:51 pm
---